We have broadened our range


Our phone Services
962 6 5539921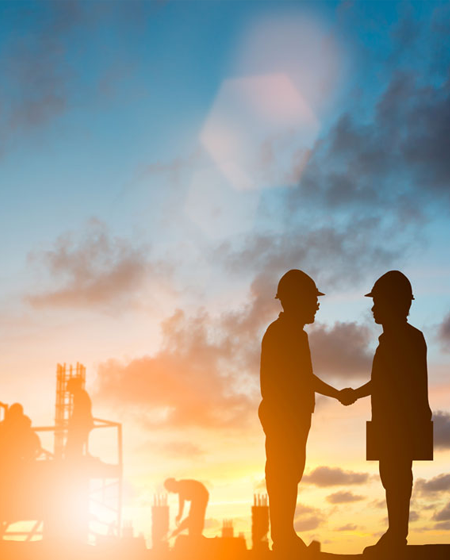 Through the storming ideas of our highly professional employees, we have taken our company to another level of innovation that helped shape the market changes of the new millennium.
The ever expanding Ahmad Badaweih Est. and its global partners have been tapping to the raw markets of the world, working down a straight line of success and achievement, and providing the community we live in with a touch of security and peace of mind, through our continuous hope for a better future.
In a fast growing yet complicated field, Ahmad Badaweih Establishment was established in 1999 in Amman-Jordan, and classified as a first degree electro mechanical contractor, 3rd grade civil contractor ((2nd grade pending) as per Ministry of Public Works. (Classification# 1685), and classified as level (A) establishment for purchasing, installing, operating and examining renewable energy systems.
This success came as a natural result of 41 years of experience achieved by engineer Ahmad Badaweih in both Jordan & Kuwait markets.
P. O. Box: 1182 Khalda 11821 – Amman - Jordan
Tel: 00 962 6 5523170 / 1
E-Mail: : info@ace-jordan.com 
Contact : Mr. Ahmad Badaweih - Chairman
P. O. Box: 361 Mogablain 11623 – Amman - Jordan
Tel: 00 962 6 4202619
Fax: 00 962 6 4206063
E-Mail: : info@cic-jo.com / cic@wanadoo.jo
Contact : Mr. Ahmad Badaweih - Chairman
P. O. Box: 1182 Khalda 11821 – Amman
E-Mail: : info@tanfeeth-jo.com
Contact : Mr. Husam Badaweih - General Manager
P. O. Box: 19086 Dubai, United Arab Emirates
Tel: 00 971 4 2611164 / 7
Fax: 00 971 4 2611696
E-Mail: menasco@emirates.net.ae
Contact : Mr. Helmi Badaweih - Chairman
Sudan - Khartoum
Tel: 00 24 990 039 5055
Fax: 00 24 990 039 5055
E-Mail: hbadawieh@gmail.com
Contact : Mr. Husam Badaweih - General Manager
Montreal, Canada
Tel: +1(514)584-1415
E-Mail: ammar@ace-Jordan.com
Contact : Dr. Ammar Badaweih - General Manager